Who are we? Where did we come from? How did we get here? In 1980, the CDF produced a 20 minute training and orientation slide sync program describing the basic functions and responsibilities of the California Department of Forestry.
Prior to the creation of the State's JAC apprenticeship program, most Department training was hands-on, individually delivered and one-on-one. The CDF Training Academy at Ione opened in 1967 and Statewide standardized training was implemented.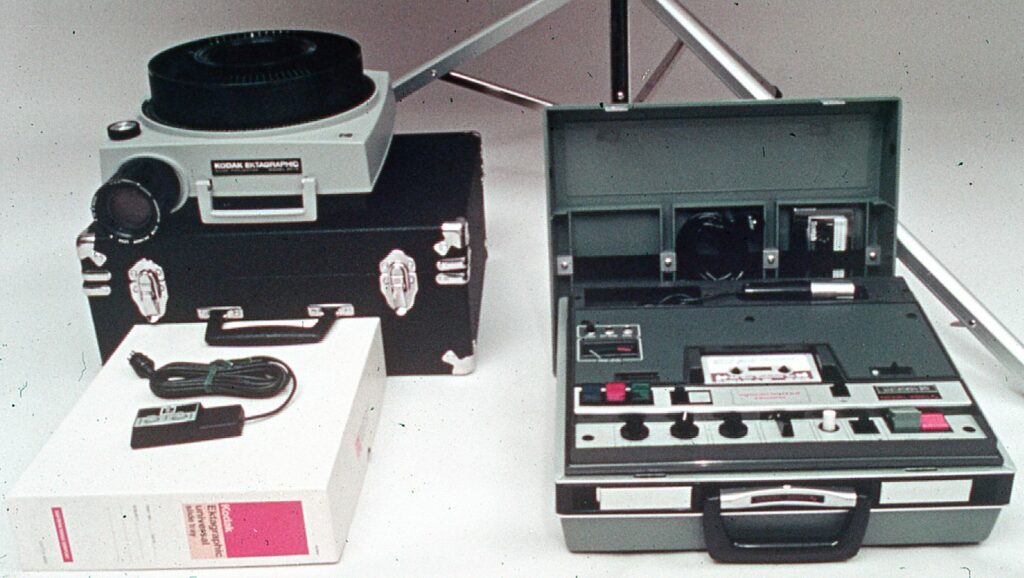 Through the 1970s and 80s, The Academy developed and distributed a variety of audio/visual slide-sync training programs that could be duplicated en masse and distributed to every Unit and station to enable firefighters throughout the State to follow a consistent line of instruction, but at the individual's place of work and on a flexible schedule as needed. Due to the widespread use of these materials, the museum has been able to collect a wide selection of the old training programs such as:
FC 101 Basic Helitack, 1980
FC 103 ICS General Familiarization
FC 104 Hazardous Materials
MT 100 Automotive Preventive Maintenance
MT 101 Automotive PM Troubleshooting
MT 102 Automotive PM Air Intake & Exhaust
ST 101 The CDF
CDF Air Attack
FP 100 Spark Arrestor Inspections
FP 101 Structure and Premise Inspections
FP 103 Initial Observations, Preliminary Fire Investigation
As part of our ongoing digitization efforts, the museum has reconstructed the slides and audio of our front facing public image from the decade of tin hats, Model 1s and 5s, open cab dozers and the advent of single layer nomex outerwear. Before fire shelters and the shield logo, Before Hueys and VLATs, This is "The CDF".
Direct to Video page: ST-101 "The CDF"