Annual Reports from the Archives
While we work to identify and gather our collection of Division of Forestry, Department of Forestry, CalFire annual reports along with newsletters and other documents detailing the important events (and some not-so-important events) in our history, we have discovered that much of the story of Cal Fire is already out there scattered from place to place. Below is a list of links to significant foundational Cal Fire documents available from other online sources for those who want to delve in to the nitty-gritty of How We Came to Be.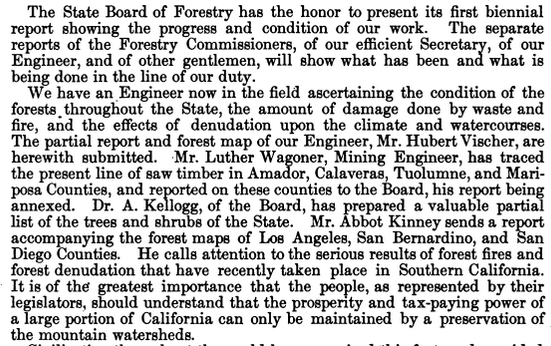 The original Board of Forestry was abolished by the State legislature in 1893. In 1903, amid growing public interest to preserve and protect the State's natural resources, a joint State/Federal study of the forest and brush covered lands of California was funded and a new effort to form a Statewide policy to protect the watershed lands of California was begun.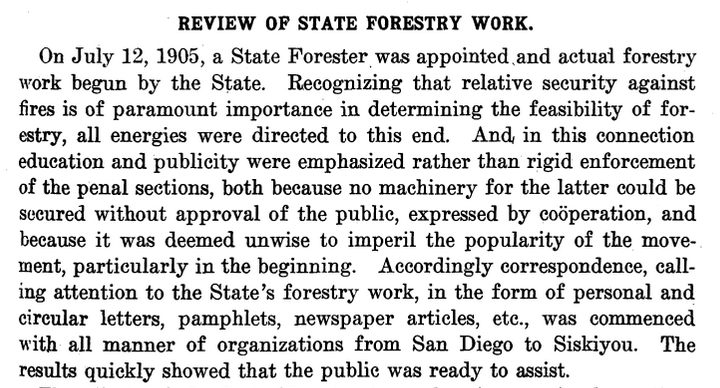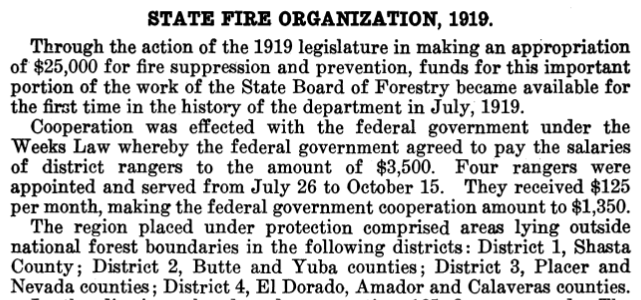 1967 – The State Forester's Report